Dartford Lions Club (CIO) is run solely by volunteers. All of our members are unpaid, our meetings are held at low cost venues (often free) and all of our events and meetings are attended or run by our members donating time, skills and knowledge all free of any charge!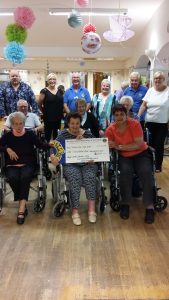 Since 1969, on average, each year we have been donating thousands of pounds to vulnerable individuals or organisations local to the Dartford Borough, as part of Lions Clubs International, we do also support national/international causes too.
This support could be in the way of money, equipment and/or resources needed to better the lives of the less fortunate – either way, we do everything within our power to ensure that we make a difference in people's lives.
This is why your donations and support is vital to keep Dartford Lions Club (CIO) running and supporting the community.
However you support us, with as much or as little as you can – we Thank You from the bottom of our hearts!
Regards,
Members of Dartford Lions Club (CIO)