Our First Success story of 2021
Towards the end of 2020 we were pleased to support a delightful young man who has taken it upon himself to motivate the mind and body during the entire Covid19 pandemic.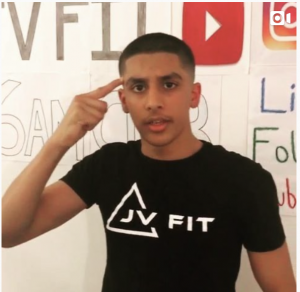 14 year old, Jeevan Singh Shokar started his very own fitness club last year and was in need of some support for his website. He already had a good online social media following for his fitness classes however, he asked for support to engage with a much wider audience.
Obviously, we supported him and am very pleased to announce that his
website
is now live and functional.
However, we've just been made aware that Jeevan, shall tomorrow morning (Monday 5th January 2021) he shall be starting his 8am fitness club on his youtube channel. This is aimed at anyone and everyone. Seeing as the government has decided to close school for an additional few weeks to allow the pandemic to slow down, Jeeven is committed to still keeping people motivated within the comfort of their own homes. Running these clases from his living room, this young man is sure to keep the minds and body of his viewers motivated.
Dartford Lions Club are very pleased to support the idea and fitness programme run by this 13 year old medal winning athlete from Dartford. To join in these classes each day from 8am, simply go onto his YouTube channel 
@JVFIT.
If you would like more information on what we do and who we support, please
contact us
.