New Years message from President Rags Sandhu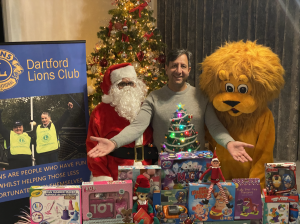 As a very extraordinary and challenging year comes to a close, we can all only hope and pray that 2021 is a better year for us all.
If there is one thing we have all learnt this year, it is that we need to value each other, look after our nearest and dearest and try and help each other however we can. Whilst our thoughts and prayers go to those who lost loved ones this year, we do all need to rise above the challenges life throws at us.
Having said that,
please enjoy New Years Eve safely
and on behalf of Dartford Lions Club (CIO) thank you for your ongoing support of our club – Lion
Rags Sandhu
Throughout 2021, we shall be continuing our work within the community. Our online fundraising through this website shall continue as shall our business meetings and the support to the local community. In our January meeting we look forward to welcoming another new member to the club.
If you too would like to support us or perhaps learn more about what we do, simply
contact
us through our website and we'll get back to you very soon.